The M28 is a Short Take-off and Landing (STOL), multi-purpose utility aircraft capable of operating from any type of runway in almost any weather conditions. Its high wing, double-fin empennage and rugged tricycle landing gear combined with two fully reversible Pratt & Whitney PT6A-65B turboprop engines make it durable, dependable and effective in austere conditions and on unprepared surfaces.
The M28 aircraft with unique in its class rear clamshell door for passenger boarding and cargo loading, can be configured with an under-fuselage cargo pod for carrying an extra load. The aircraft can fly for up to six hours on internal fuel, carries 17 paratroopers or 19 passengers and offers the highest payload capacity in its class – more than 5,000 lbs (2,300 kg).
PERFORMANCE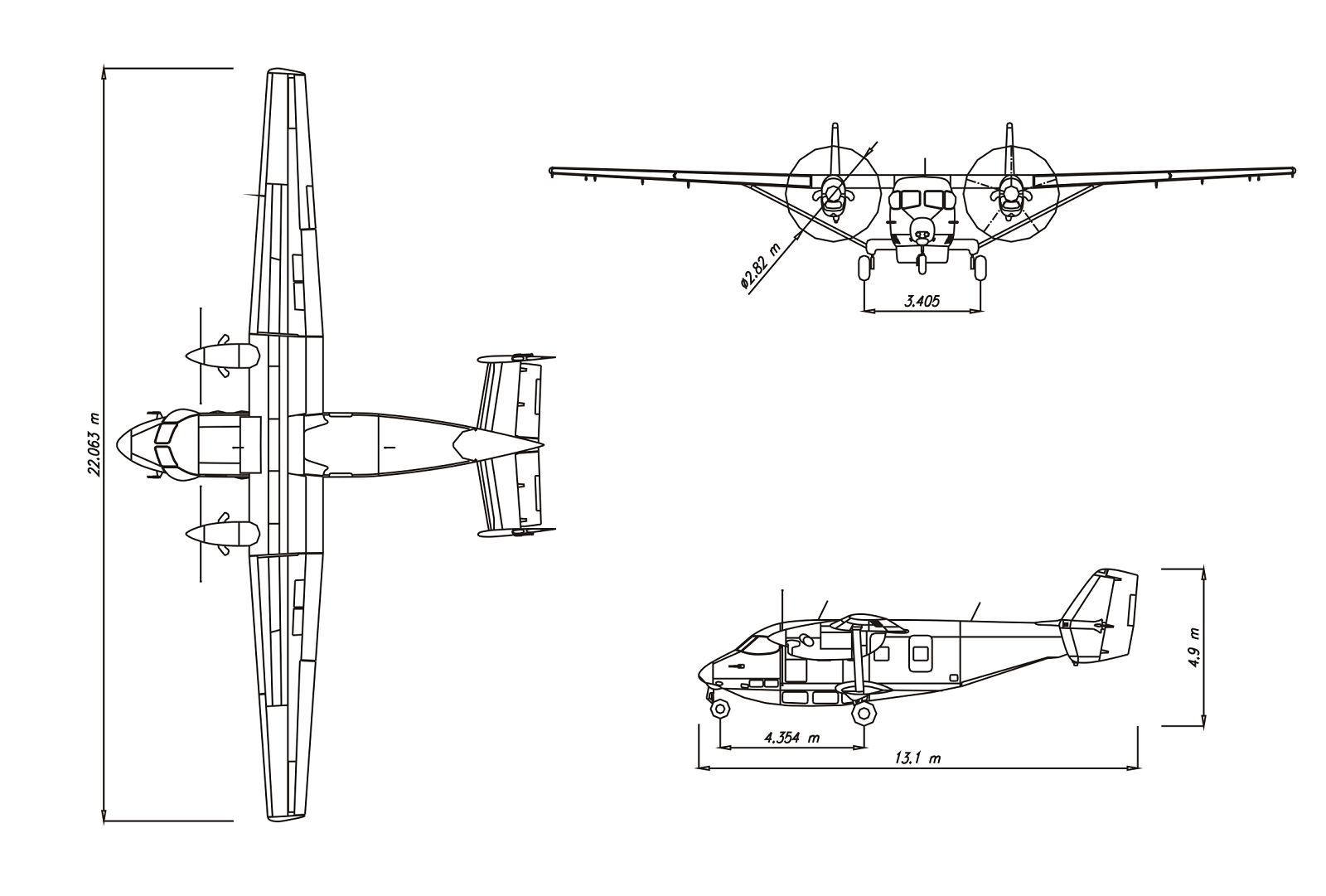 Length

13,10 m (43 ft)

Wing Span

22,06 m (72,4 ft)

Height

4,90 m (16 ft)

Max Gross Weight

16,534 lb (7,500 kg)

Takeoff Power

2 x 1100 shp

2 x 820 kW

Max Operating Speed

192 kts (355 km/h)

Long Range Cruise Speed

132 kts (244 km/h)

Max Rate of Climb (MTOW)

2,420 ft /min (12.29 m/s)

Service Ceiling

25,000 ft (7,620 m)
Cabin
| | |
| --- | --- |
| Passengers | 18 + 1 |
| Payload | 5,070 lb (2300 kg) |
| Volume | 5,63 ft (13,73 m³) |
| Length | 5,26 m (17,2 ft) |
| Width | 1,74 m (5.7 ft) |
| Height | 1,72 m (5,7 ft) |
Cabin optional cargo system:
Cargo Roller Floor
Rear Loading Device
Integrated Hoist
Fore / Aft Positioning
1,540 lb.; 700 Kg Capacity
Optional heavy cargo system:
Heavy cargo is tied down with guides attached to the floor.
Consists of 2 rail segments, 3 lower attach cables, 9 upper attach cables, 6 side clamps, and 3 heavy cargo pallet floor boards.
Can accommodate up to 4408 lbs; 2000 kg. of cargo on up to three pallets.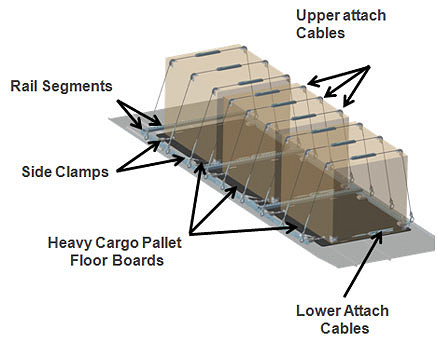 Cabin comfort:
Bleed Air heat for both cabin and cockpit
Cool air ventilation for cabin and cockpit
Heating/Venting controls in cockpit
Optional 20,000 BTU electrical-powered air conditioner unit ensures cockpit and cabin air temperature reduction of 10 to 12oC (18-22oF)
Cockpit:
M28-05 airplane is equipped with BENDIX/KING radio/navigation equipment certified for VFR/IFR, day and night flight conditions and FIKI with manual or Automatic Flight Control System (Autopilot). Extended M28 Navigational capability including precision GPS approaches.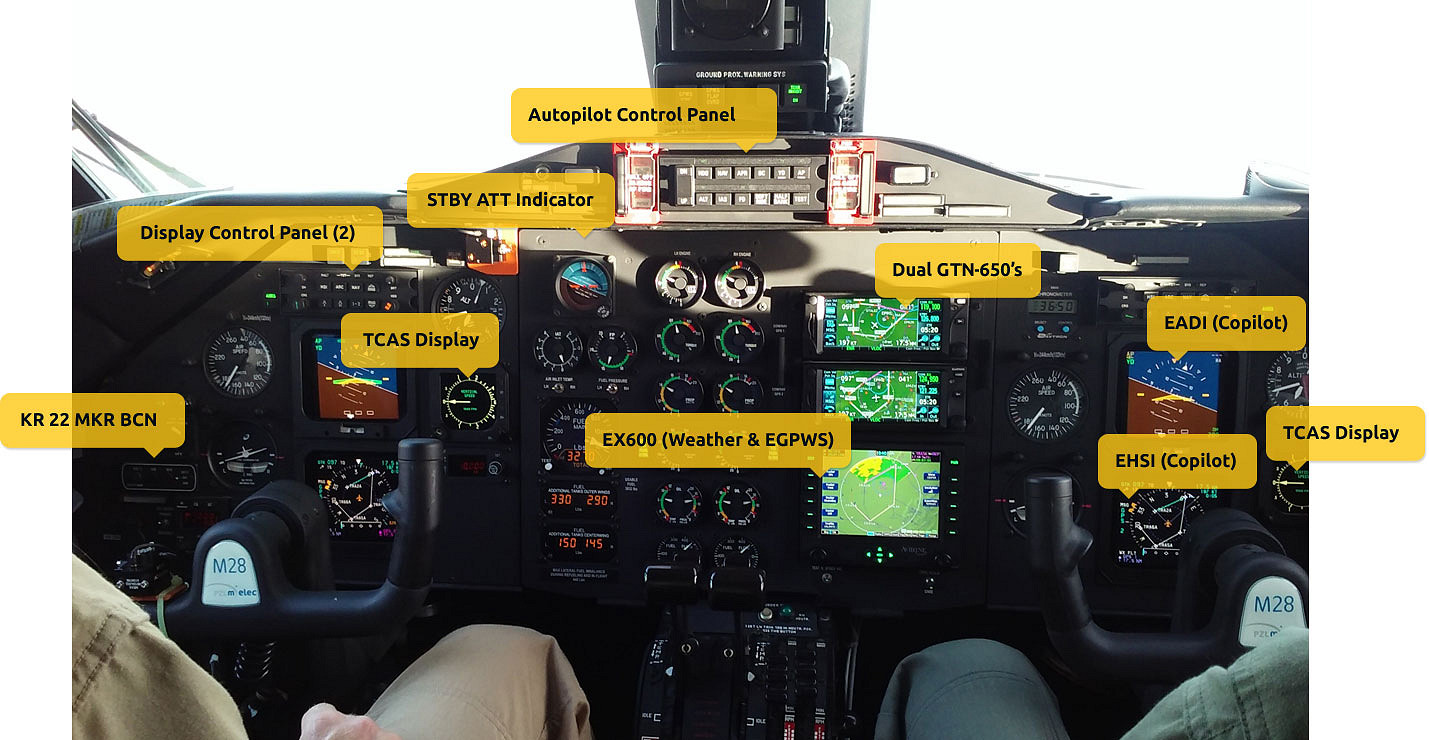 SAFETY LIKE NO OTHER. M28 IS OFFERING THE MOST SAFETY FEATURES AS STANDARD
Flight Data Recorder
TCAS II with TA/RA indicators
Cockpit Voice Recorder
ADS-B Transponder
Low maintenance bleed air based Ice Protection System (FIKI)
Standard dual GPS system with precision approaches